OUR ROOTS
Established in 1975 Firwood Timber & Plywood Company Ltd is very proud to be a family run business.  Our primary goal is to supply the highest quality products and ensure excellent customer service.  Our team follow a working ethos where "
The Customer is King
", constantly striving to maintain strong customer relationships and support the local community.
Firwood is headed by Peter Booth Chairman and Founder, and daughter Jane, Managing Director.  Peter's wife Rita was the creator of the Firwood company name.
Our story begins in 1975 when Peter's business idea became a reality; to import high quality timber from around the world to supply to local and national civil engineering companies.  In 1977 Peter met his long time friend, former Chairman and Business Mentor, Harry Birtwhistle M.B.E.  Harry was already a successful businessman who by the age of 26 had been honoured with an M.B.E for his service in the Royal Army Service Corps.  Being from the timber trade himself and a major shareholder of New Bury Saw Mills until 1973, Harry was able to support and mentor Peter through his early years, helping build Firwood from the ground up.
Harry became one of Firwood Timbers  greatest assets along with The Booth Family's dedication. For 37 years Harry Birtwhistle was chairman of Firwood Timber & Plywood, sadly passing away at the age of 98 years old in December 2014.
OUR BUILDERS MERCHANTS
In the early 1980's, following Peter's success in the timber importing business, the Company expanded opening its first builder's merchants in Burscough. Still extremely successful and one of our busiest merchants, Burscough has become a local landmark with its huge yellow hangar. With our winning formula of great products and service, Firwood expanded at a rate of knots, opening further branches in Southport and West Houghton.
In the early 1990's we continued our drive to bring successful branches to the North West.  We acquired a very popular local business in Lowes Forbes along with their three branches, two in Blackpool and one in Preston. Through the 1990's we continued opening branches in Swinton, Prestwich, Moreton and Crosby, and again in the early 2000's saw the addition of Seaforth which was another successful family business we acquired.
In 2006 we took over the Upholland Branch from the renown Holland's of Upholland which again fitted our successful small family business ethos. The newest member of the Firwood Builders Merchant family is our Formby branch. Having acquired the oldest established garage in Lancashire we really had a desire to pay tribute to the heritage of the site whilst bringing much needed local jobs and services to the area.  Our Formby branch is now a unique drive through Builders Merchants, an order and collect service which is proving be to a triumphant success.  This brand new 'drive through' concept in Builders Merchant's was an idea conceived by our Managing Director Jane.
The timber importing business; which still forms a significant part of the civil sales business today together with 11 Builders Merchants across the North West of England makes up the Company's main services. Our national civil/construction industry business now offers daily deliveries covering the whole of the UK, using our own reliable well maintained fleet, guaranteeing our customer promise of On Time! High Quality! Within Budget!
Our North West Builders Merchants
GET YOURSELF DOWN TO FIRWOOD
"If your roof caves in and you need a new bin…..get yourself down to Firwood!"
"Front gate squeeks and the radiator leeks get yourself down to Firwood!"
"Nail it, screw it, you know you can do it, do it yourself with Firwood!"
"Patio flags and cement in bags get yourself down to Firwood!"
OUR LOCAL COMMUNITY
Since the beginning it has been a major goal for Firwood Timber to always try and sponsor and support the local communities where we trade.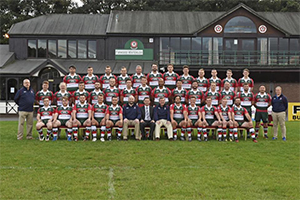 FIRWOOD WATERLOO RUGBY CLUB
In 2015 saw 7 time Lancashire cup winners Waterloo Rugby Club renamed to become Firwood Waterloo Rugby Club. Founded in 1882 we are very proud to be title sponsors of such an old established club and hope with our support it can continue to build on past success for hundreds more years to come!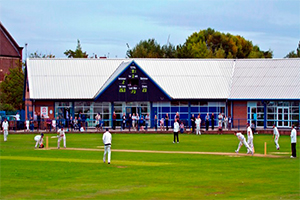 FIRWOOD BOOTLE CRICKET CLUB
In the mid 1980's sponsorship of Firwood Bootle Cricket Club began.  We sincerely hope with our support Firwood Bootle CC can continue to build on their already impressive 7 LCB Lancashire Champions titles and  16 Liverpool Competition Champions titles.
OUR BRANCHES
Our Friendly extended Firwood Family will ensure you find the very best timber and building materials for any project.  Find your nearest merchant: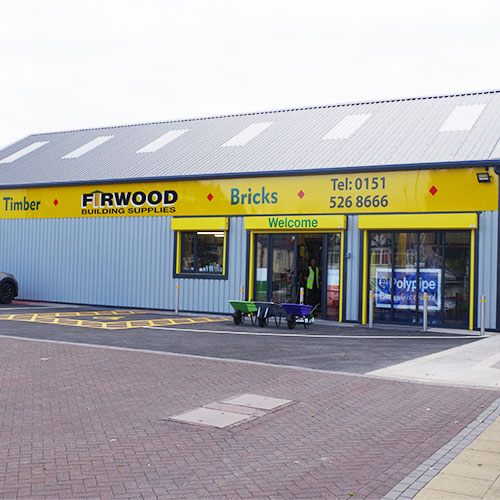 Maghull
100 Liverpool Road North, Maghull, Liverpool, L31 2HN Tel: 0151 526 8666 Email: maghull@firwoodtimber.co.uk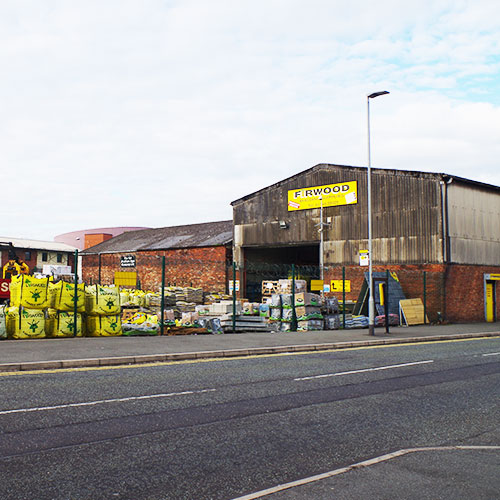 St. Helens
68 Pocket Nook Street, St. Helens, WA9 1LU Tel: 01744 22025 Email: sthelens@firwoodtimber.co.uk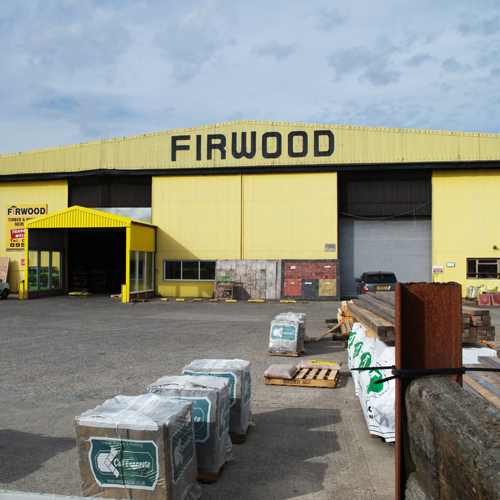 Burscough
Higgins Lane Burscough Industrial Estate Burscough L40 8JB Tel: 01704 895 086 Fax: 01704 895 853 Email: burscough@firwoodtimber.co.uk Email: burscough@firwoodtimber.co.uk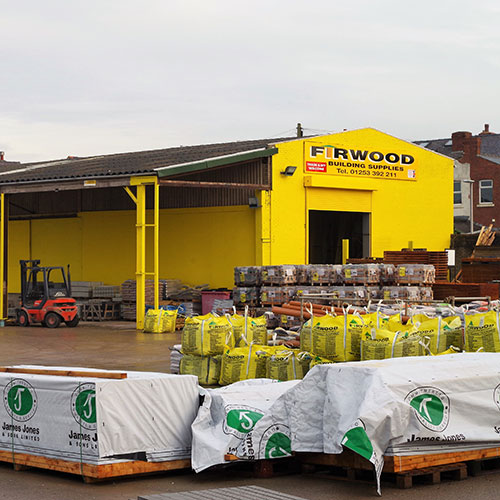 Blackpool - Layton
Collingwood Avenue Layton Blackpool FY3 8HU Tel: 01253 392 211 Fax: 01253 392 216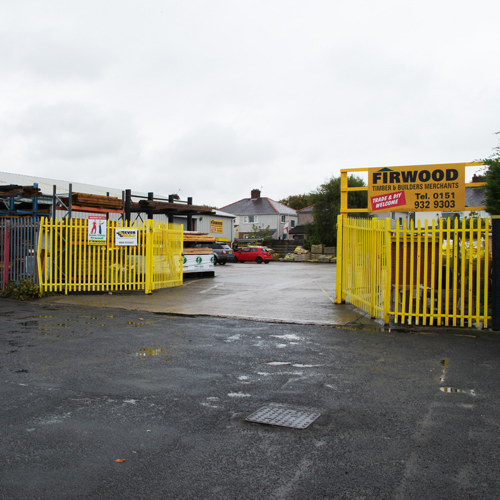 Crosby
Musker Street Crosby Liverpool L23 0UB Tel: 0151 932 9303 Fax: 0151 932 9302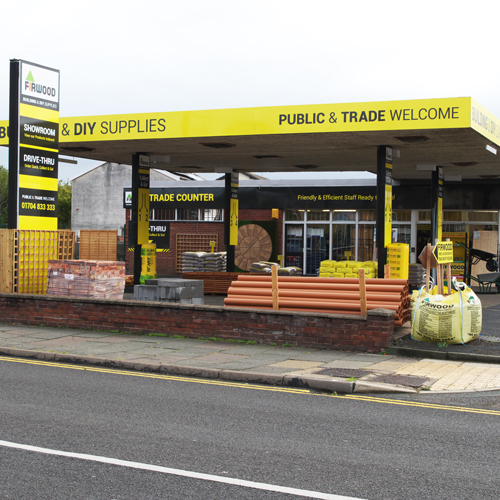 Formby Drive-Thru
Drive Thu 88-100 Church Road Formby L37 3NG Tel: 01704 833 333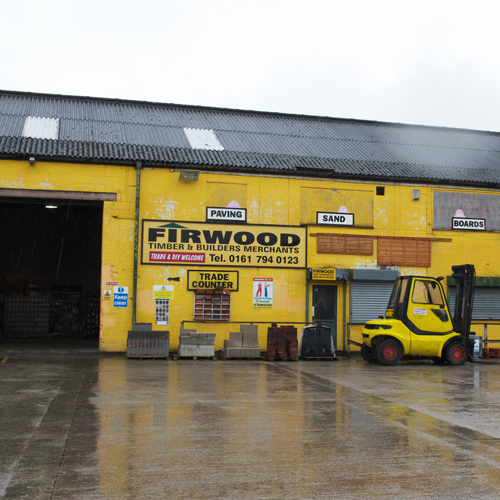 Swinton
Station Road Swinton Manchester M27 6GH Tel: 0161 794 0123 Fax: 0161 794 0123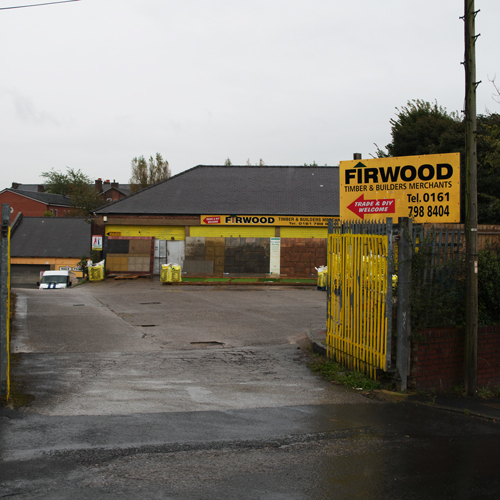 Prestwich
Greengate Lane Prestwich Manchester M25 3HW Tel: 0161 798 8404 Fax: 0161 773 5386 Email: prestwich@firwoodtimber.co.uk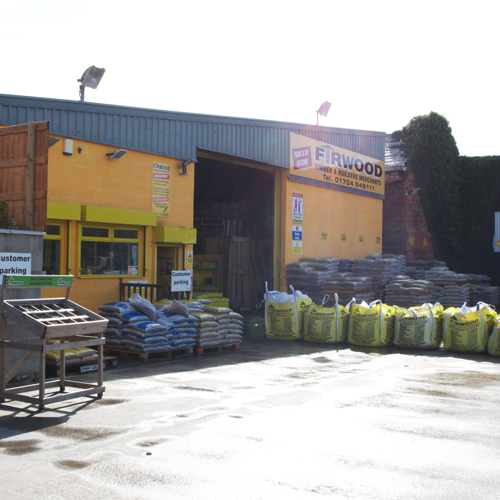 Southport
41/43 Cemetery Road Southport Merseyside PR8 6RH Tel: 01704 548 111 Fax:01704 548 136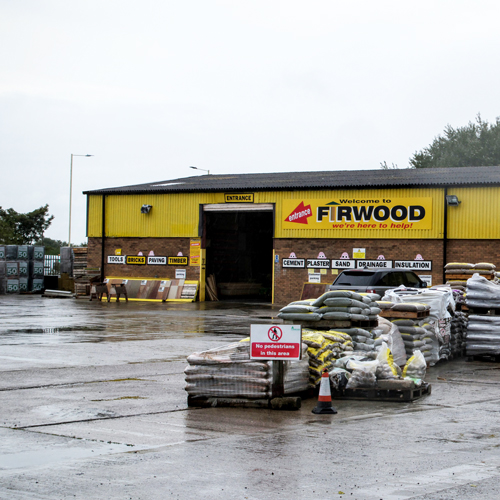 Moreton
TARRAN WAY IND EST, Pasture Road Moreton Wirral CH46 4UB Tel: 0151 678 0269 Fax: 0151 604 0469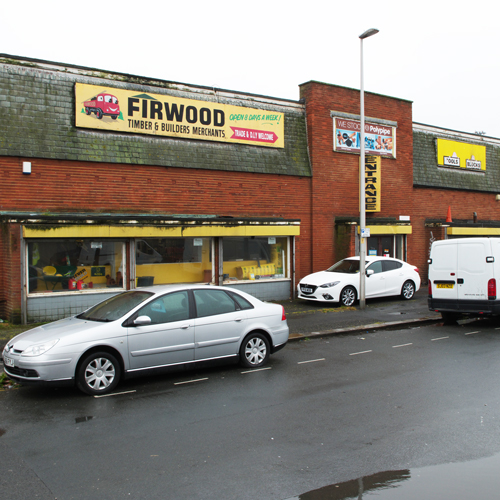 Blackpool - Central Drive
Field Street Off Central Drive Blackpool FY1 5JE Tel: 01253 401 251 Fax: 01253 402 139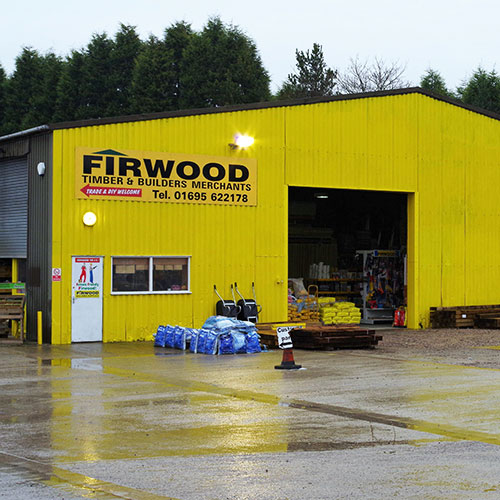 Upholland
School Lane Upholland West Lancs WN8 0LW Tel: 01695 622 178 Fax:01695 625 773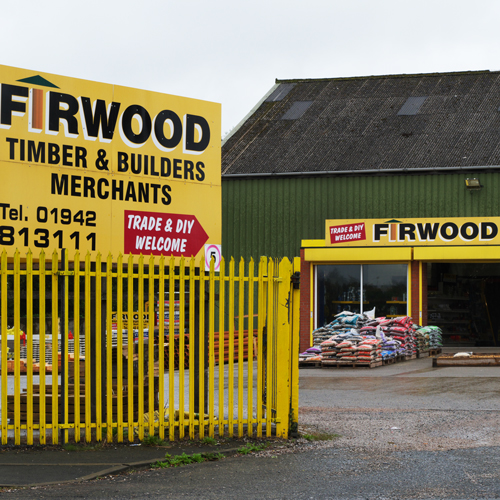 Westhoughton
Wigan Road Westhoughton BL5 2AS Tel: 01942 813 111 Fax: 01942 813 111